The Center of New York
Discover the Heart of New York
Welcome to the world-famous Empire State Building. Located in the center of Midtown Manhattan, our 86th and 102nd floor observatories provide unforgettable 360° views of New York City and beyond. Whether you're in town for a week or a day, no visit to NYC is complete without experiencing the top of the Empire State Building.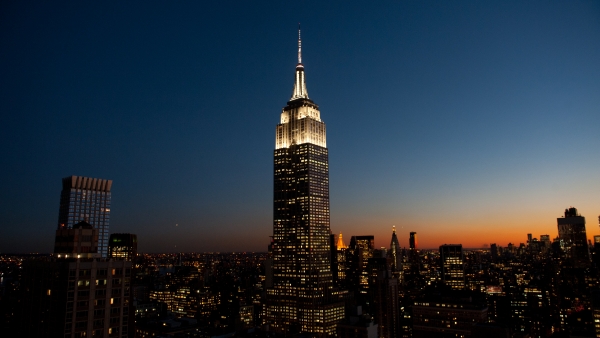 Tonight, the Empire State Building will be lit in its signature white color.
ESRT Announces Marmot as Presenting Sponsor of the Run-Up.