OVERVIEW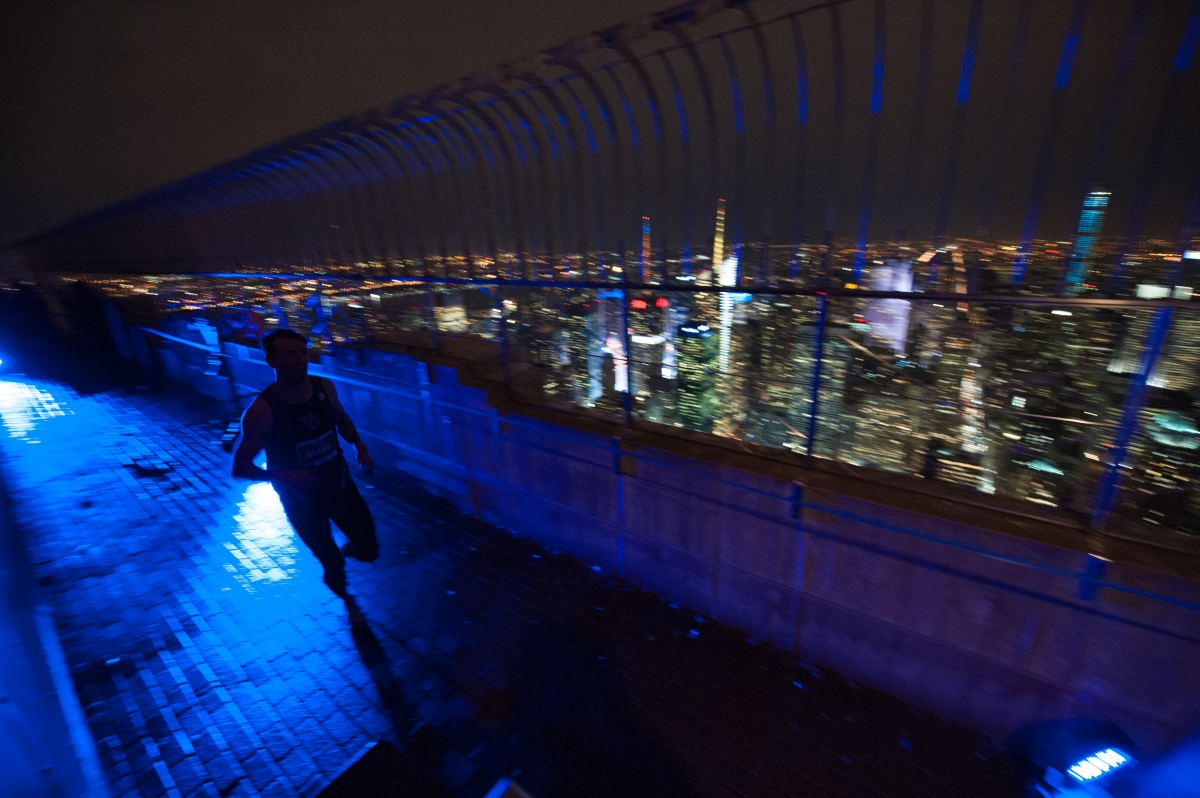 For over 40 years, the Empire State Building Run-Up (ESBRU)—the world's first and most famous tower race—challenges runners from around the globe to race up its famed 86 flights—1,576 stairs. While visitors can reach the building's Observatory via elevator in under a minute, the fastest runners cover the 86 floors in about 10 minutes. Leaders in the sport of professional tower-running converge at the Empire State Building on February 7, 2018, in what some consider the ultimate test of endurance.
Turkish Airlines, known for flying to more countries than any other in the world, is the proud presenting sponsor of the 2018 ESBRU. Headquartered within the Empire State Building, Turkish Airlines is a 4-star airline with a fleet of 329 (passenger and cargo) aircrafts.
Joining them as the official charity of the Run-Up is the Challenged Athletes Foundation (CAF). As a world leader in helping people with physical challenges lead active and healthy lifestyles, CAF believes that participation in physical activity at any level increases self-esteem, encourages independence and enhances quality of life.  
Participants in the race include the Men's and Women's Elite Heats, media, celebrities and New York City real estate brokers. Turkish Airlines, Challenged Athletes Foundation, members of the NYPD & FDNY, and lottery winners also compete.
The runners in the CAF heat fundraise to help raise awareness and much-needed donations so people with permanent physical challenges gain access to adaptive sports equipment, athletic training, an active lifestyle, community and mentorship.  A number of challenged athletes from across the country will race up the 1,576 steps and 86 floors.
The Empire State Building Run-Up Presented by Turkish Airlines Powered by the Challenged Athletes Foundation is produced by NYCRUNS.
QUICK FACTS
| | |
| --- | --- |
| 1,576 | Steps climbed in the race |
| 1,050 | Distance climbed in the race (approximately one-fifth of a mile vertically) |
| 9:33 | Men's course record, set by Paul Crake of Australia in 2003 |
| 11:23 | Women's course record, set by Andrea Mayr of Austria in 2006 |
| 7 | Most race victories in Men's Invitationals, held by Thomas Dold of Germany (2006–11) |
| 8 | Most race victories in Women's Invitationals, held by Suzy Walsham of Australia (2007, 2008, 2009, 2013, 2014, 2015, 2016, 2017) |
| 02/07/18 | Date of 2018 ESBRU |