OVERVIEW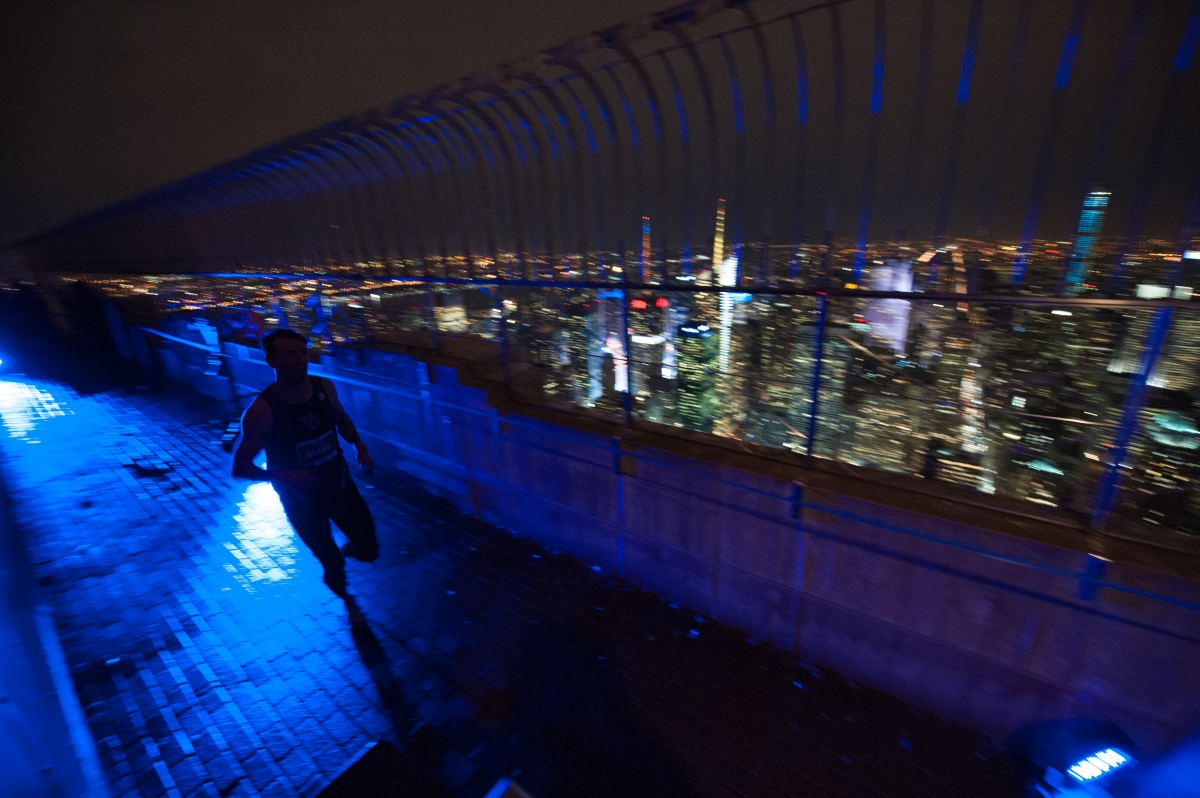 In its 41st year, the Empire State Building Run-Up (ESBRU) is the marquee tower race in the world.  Thousands of runners from around the globe will enter for a chance to race up its famed 86 flights—1,576 stairs. While visitors can reach the building's Observatory via elevator in under a minute, the fastest runners cover the 86 floors in about 10 minutes.
Leaders in the sport of professional tower running converge at ESB to take part in the Men's and Women's elite heat, challenging both body and mind in what some consider the ultimate test of endurance. Additional heats include media, celebrities, and New York City real estate brokers. 
The Empire State Building Run-Up is produced by NYCRUNS.
QUICK FACTS
| | |
| --- | --- |
| 1,576 | Steps climbed in the race |
| 1,050 | Distance climbed in the race (approximately one-fifth of a mile vertically) |
| 9:33 | Men's course record, set by Paul Crake of Australia in 2003 |
| 11:23 | Women's course record, set by Andrea Mayr of Austria in 2006 |
| 7 | Most race victories in Men's Invitationals, held by Thomas Dold of Germany (2006–11) |
| 8 | Most race victories in Women's Invitationals, held by Suzy Walsham of Australia (2007, 2008, 2009, 2013, 2014, 2015, 2016, 2017) |
| 02/07/18 | Date of 2018 ESBRU |