Tower Lights
On
Saturday, June 06, 2020

, the Empire State Building will be lit Heartbeat & hourly sparkle honoring NYC's Fight for COVID-19 & First Responders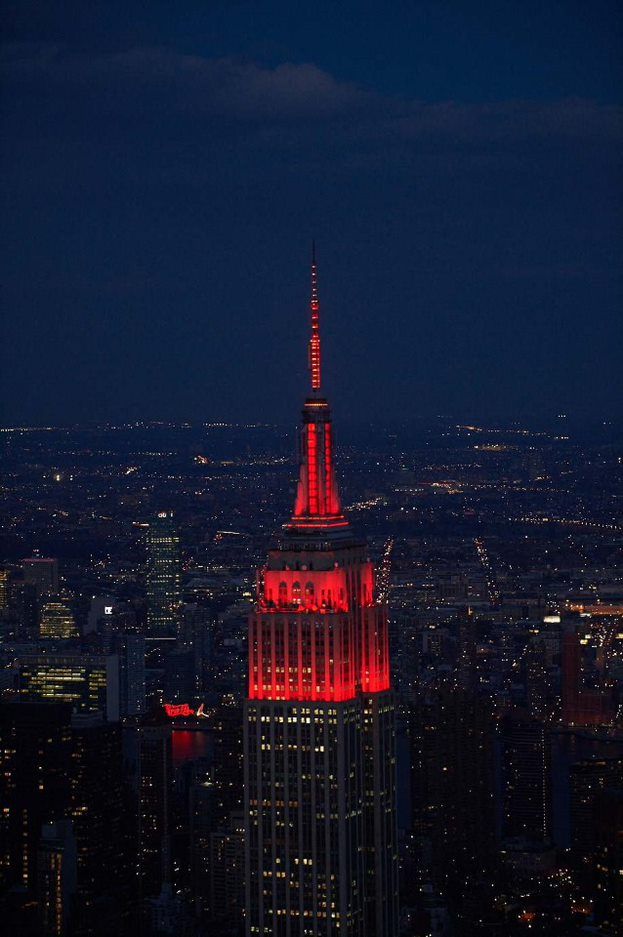 The international icon of the New York skyline, since 1976 the Empire State Building's tower lights have maintained a tradition of changing color to recognize various occasions and organizations throughout the year.
Everything changed in 2012, when ownership installed a new computer driven LED light system. The system is capable of displaying 16 million colors, which can change instantaneously.
We stage lighting ceremonies ahead of our world-famous static lights and dazzling light shows to kick off the night's activities. Our lightings celebrate holidays and events, and our music-to-light shows are synchronized to music broadcast simultaneously on iHeartMedia stations.
Visit our YouTube page to see our shows.
Become an Empire State Building Lighting Partner
Complete the Lighting Partner application to be considered for a Lighting Partnership.
The Empire State Building does not grant lightings for personal events such as birthdays, anniversaries, or weddings; commercial events; political campaigns; religious figures or events. See full rules and guidelines for lighting partners.