About the New York City Observation Deck
It's a view you have to see to believe. 102 floors above New York City, the Top Deck observatory takes your Empire State experience higher, with breathtaking views in every direction.
Sixteen stories above our 86th floor observation deck and accessed through a one-of-a-kind glass elevator, the 102nd floor offers true 360-degree views thanks to floor-to-ceiling windows on all sides. See the entire length of Manhattan and all of New York City's iconic landmarks, from the Statue of Liberty to Central Park and far beyond. 
When you're this high up, the view doesn't end at New York City. On the clearest days you can gaze up to 80 miles into the distance, far enough to see six states from a single vantage point. You haven't seen New York until you have experienced this once-in-a-lifetime view.
Want to skip the lines? Check out our Express Pass.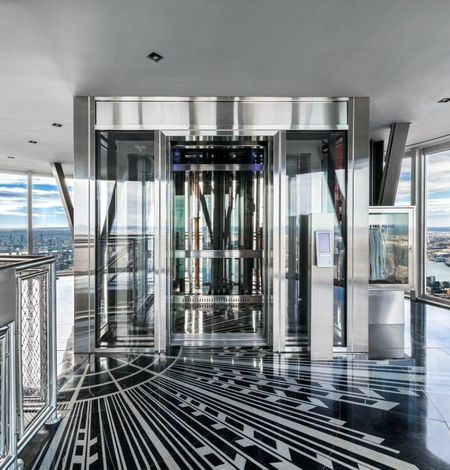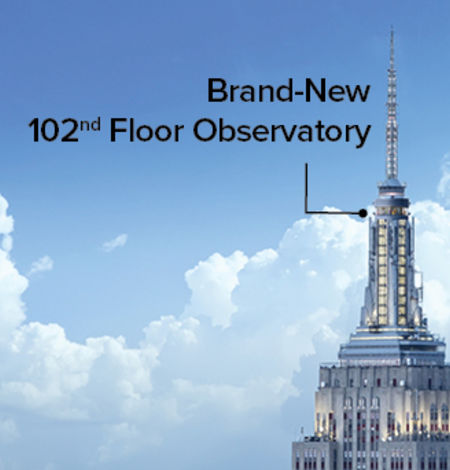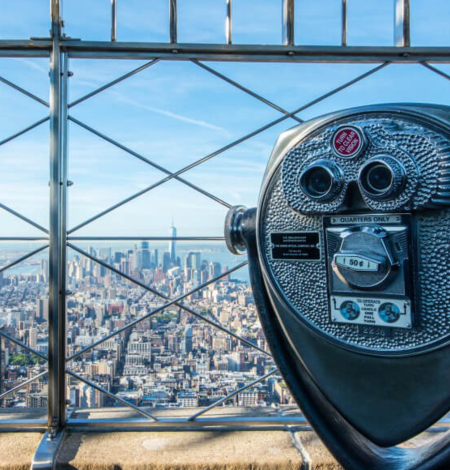 Related Experiences
See ESB the way the stars do! Take an exclusive guided tour, starting with a Champagne toast in our closed-door celebrity green room.
See Ticket Details
Discover even more of the Empire State Building. Enjoy a guided 90-minute tour that includes the building's lovingly restored Art Deco lobby on 5th Avenue, the Celebrity Walk, and exhibits.
See Ticket Details