Prepare For Your Visit!
Every day we create truly unforgettable experiences to last a lifetime.  Here is how you can enjoy yours while you join us in our efforts to ensure the well-being of our guests and employees.
You can make your visit everything you imagined and more and Be Smart and Be Safe. Follow our measures to reduce the risk associated with COVID-19.
Please observe all safety guidelines, so everyone can share a great visit!
For more information about our complete Re-Opening Plan, see here
The following new measures are consistent with the CDC and local government guidelines:
Reservations Required
Right now, admissions are by appointment only – click here to make your reservation. Indoor Environmental Quality
As part of our $165 million renovation, we implemented the following new air quality measures:
MERV 13 air filters
State-of-the-art air purification improves air quality and reduces the risk of virus transmission*
Fresh air ventilation
System designed to provide clean air to over 1,600 hourly visitors
* AtmosAir proven in lab tests by Microchem Laboratory to neutralize 99.92% of Coronavirus.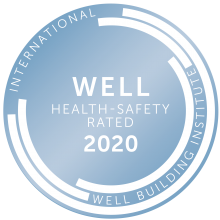 WELL Health-Safety Rated
First commercial real estate portfolio in the U.S. to achieve the WELL Health-Safety Rating
Launched in June 2020, the WELL Health-Safety Rating is an evidence-based, third-party verified rating for all new and existing building and space types and is focused on operational policies, maintenance protocols, emergency plans and stakeholder engagement strategies to help organizations prepare their spaces for re-entry in a post COVID-19 environment.
The WELL Health-Safety Rating measures five categories:
cleaning and sanitization procedures 
emergency preparedness programs
health service resources
air and water quality management
stakeholder engagement and communications
For Additional Resources and guidance, please visit the following recommended sites:
NYCgo - Official Information and Resources for Travelers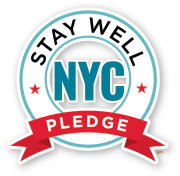 We Look Forward to Seeing You!
Visit The Heart of NYC
It's New York's can't-miss experience. Book your ticket to the top today.