The Empire State Building's Siobhan MacShane gave all the answers about her experience as an Observatory Ambassador at the World's Most Famous Building in a recent Ask Me Anything post on Reddit. From how she got her start at the Observatory to the infamous Philadelphia Eagles lighting, Siobhan had no shortage of stories to share.
See some of our favorite answers from the AMA below.
Are there places off-limits to the public that you wish you could show?
"Well, our VIP tours give the public access to the basement which houses our steam plant, the refrigeration plant, and our own bank vault and other building innerworkings. Generally, these are off-limits to the public so they are a blast to show our guests."
What made you want to become an Observatory Ambassador?
"My uncle who was retired NYPD worked on ESB's security team at the time and got me the job. I started as a college student who needed a job. I was studying history with a focus on NYC history and it all fell into place for me. I loved being around so many people and hearing so many languages and about their love for NYC, and the reasons that brought them to the Empire State Building. The sense of family within our staff made it an easy choice to stay around." 
Is it true there is a rivalry with the Chrysler Building?
"There are a few ways to answer this. There were rivalries between all the skyscrapers being built during the period and whoever had the tallest building was going to win. There was a small rivalry between John J. Raskob [builder of the Empire State Building] and Walter Chrysler. The Chrysler Building secretly added their spire as a last-ditch attempt to beat out the Bank of Manhattan building that was being built simultaneously. Beyond that, everyone had a rivalry going, but these days we love our neighbor the Chrysler Building."
See all of Siobhan's answers in the full post on Reddit!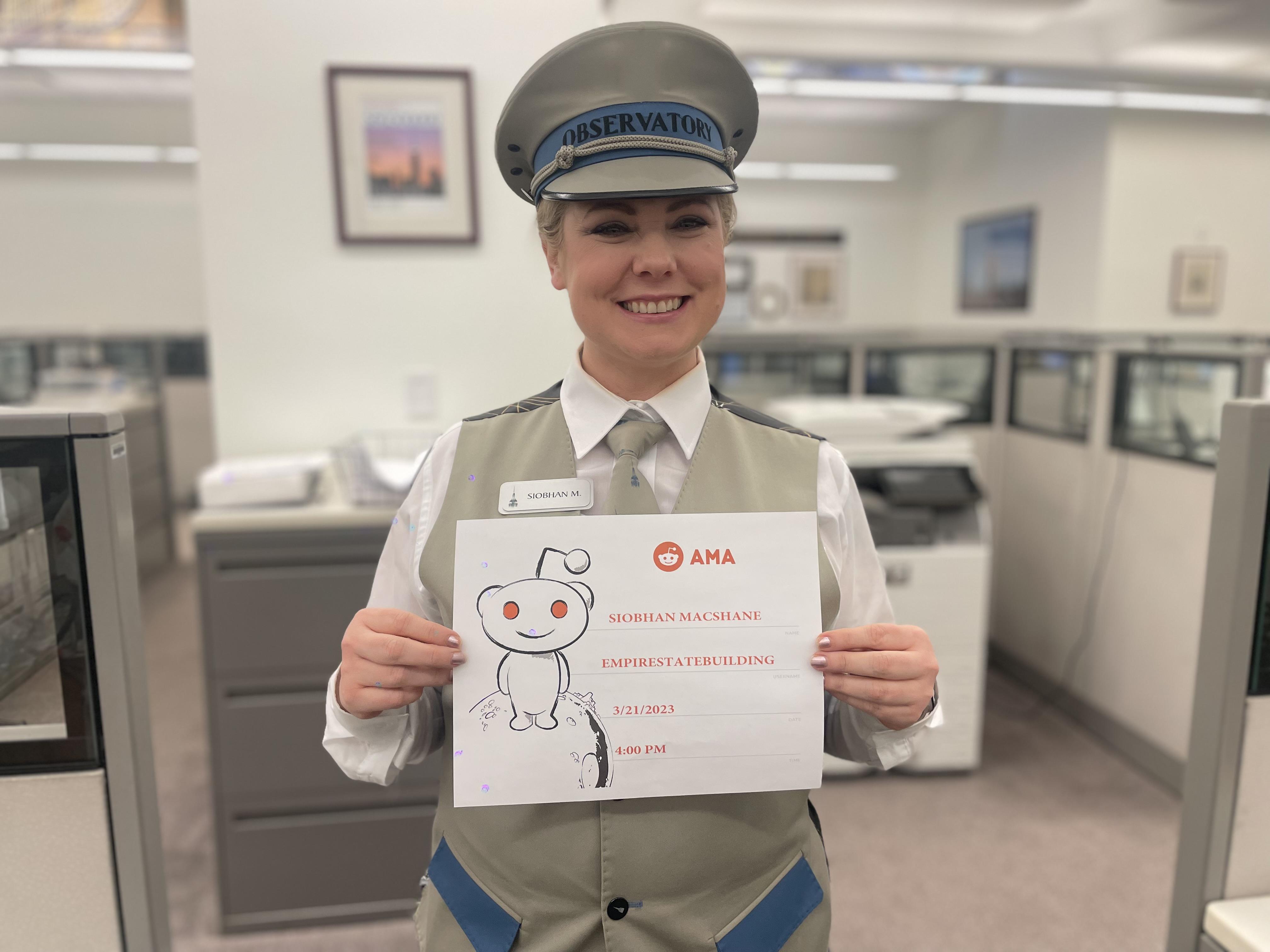 Visit the Empire State Building Observatory!