Alright, alright, alright!
On Sept. 12, Matthew McConaughey visited the Empire State Building for a surprise lighting ceremony to celebrate nearly 100 weeks of his memoir "Greenlights" on the New York Times Best Seller list. The actor arrived at the building for what he thought was a photo opportunity when he was surprised by his wife, Camila, who announced he would light the building green to mark the milestone achievement.
Flip the Switch
After the surprise, Matthew headed to the Empire State Building's famous light switch where he spoke to a waiting audience about the Greenlights Grant Initiative, thanked his family for their support, and proclaimed his love for New York City. He then flipped the switch and lit the building up green to Frank Sinatra's "New York, New York."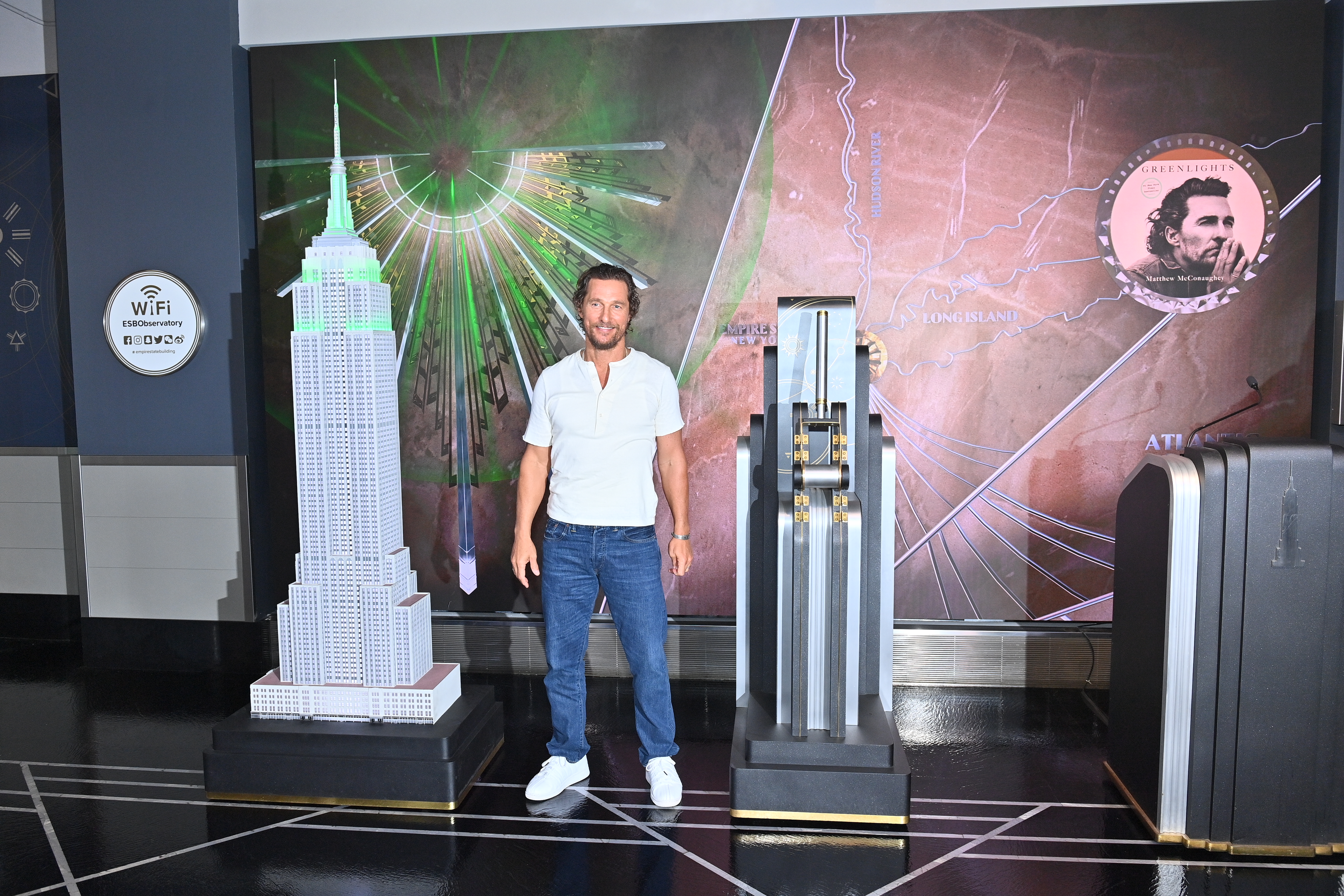 Entertainment Tonight
Matthew toured the Empire State Building's immersive museum before he took in the unmatched views from the iconic 86th Floor Observatory, where Entertainment Tonight met him for a televised interview. That evening, the Empire State Building illuminated the New York City skyline in green.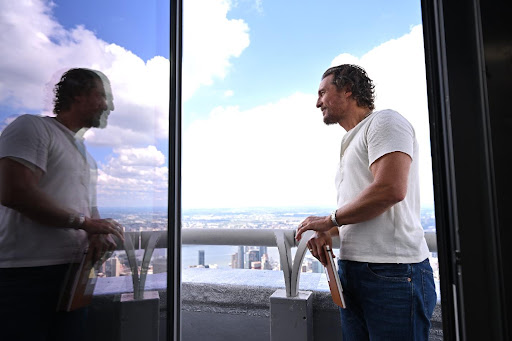 Watch the surprise below!
Learn more about the Greenlights Grant Initiative online.
Meet your favorite stars at the top!