Every year, athletes from all over the world gather in New York City to compete in the preeminent tower race — the Empire State Building Run-Up. The iconic race challenges runners with a 1,576-step climb to reach the famous landmark's 86th Floor Observatory. 
The Challenged Athletes Foundation serves as the official charity sponsor for the Run-Up with a designated division for athletes with permanent physical disabilities and CAF supporters who raise funds to empower lives through sports. One of CAF'S notable 2023 athletes was Grace Norman, a Paralympic gold medalist who was born with a congenital condition called constriction band syndrome. Raised in an athletic family, Grace's tenacious spirit was cultivated at a young age and allowed her to achieve incredible athletic feats which include several World Championship titles and Paralympic medals.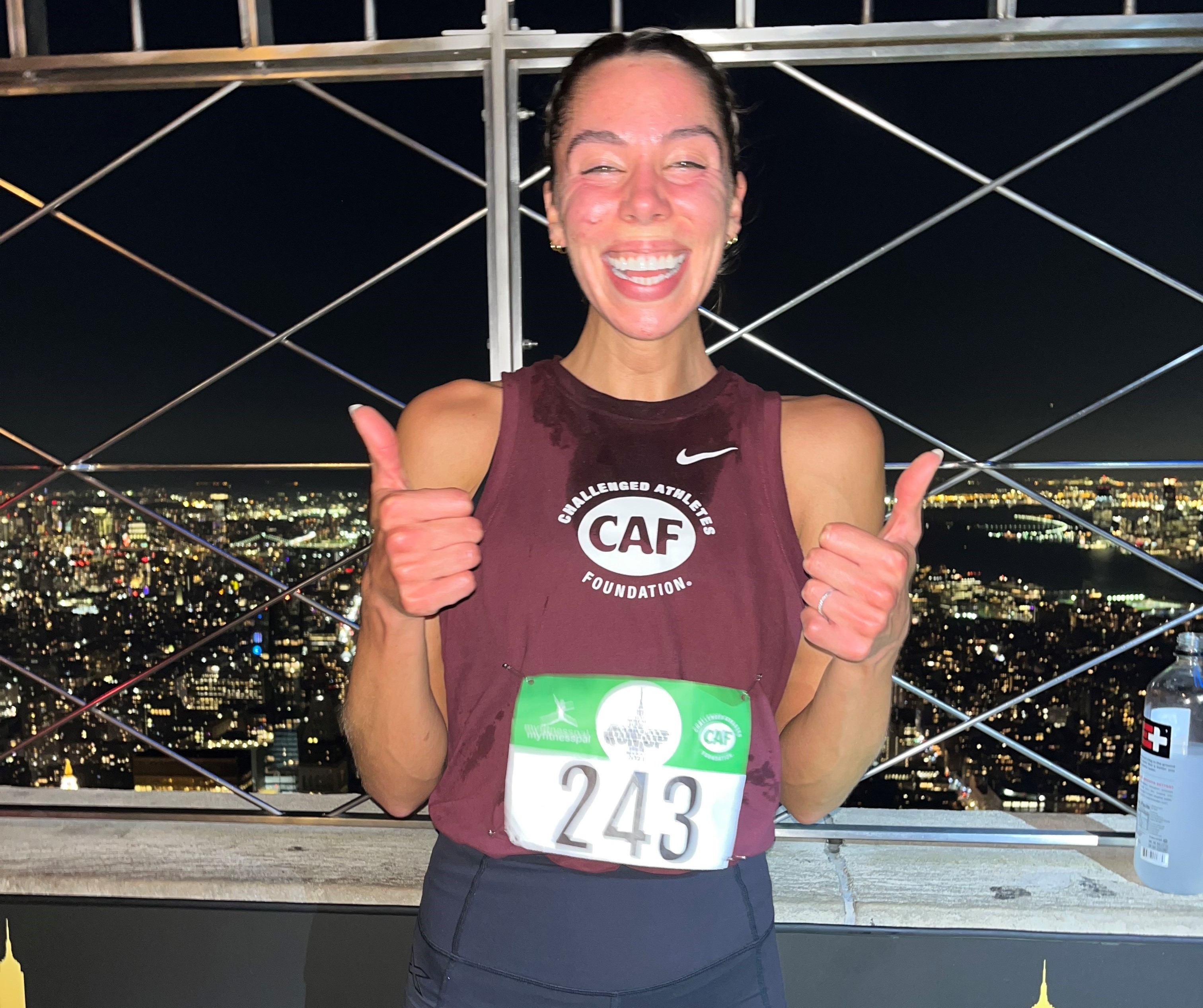 We recently spoke with Grace about her experience at this year's run-up and her tips for all athletes. See highlights from the conversation below!
 
TRAIN FOR ENDURANCE
Like any race, it is crucial to train for success at the ESBRU. Grace noted that it is helpful to gradually increase the intensity and duration of your workouts to build up your stamina for the race day.
"If you have a good cardio base and you feel like you can run, swim, or bike [for a long time], that is helpful. If you're good at filtering lactic acid and keeping your heart rate lower, you will fare a lot better. I think people overlook that."
 
FIND AND UTILIZE ADAPTIVE EQUIPMENT
To compete in the Empire State Building Run-Up, athletes may need to use adaptive equipment. Research and test out different equipment to find what works best for you. Once you have found the right equipment, make sure to train with it regularly so that you are comfortable and efficient on race day.
"Amputees may think to use a running blade, but you need to use a leg that is equal height with your sound leg because you are not compressing it, and you don't want to be on those 86 flights of stairs with uneven hips," said Grace.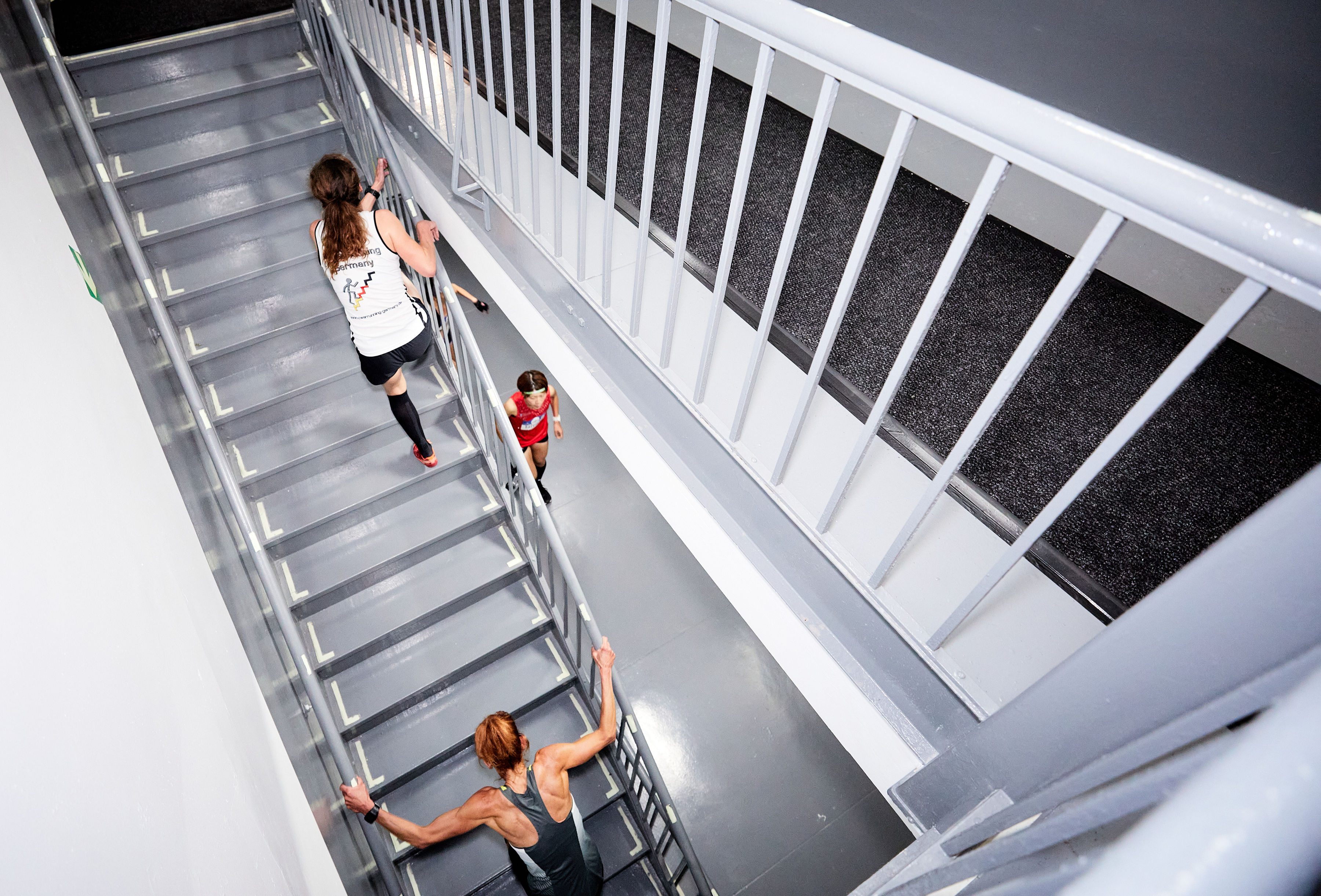 USE PROPER TECHNIQUES
It is important for all athletes to use proper techniques on the epic climb up the stairs. This includes proper posture, breathwork, and efficient use of arms and legs. This will not only improve your performance but also prevent any potential injuries. Grace said she found it easier to take it two stairs at a time.

"When my left leg went up, my right arm was on the railing to pull me up. It helps to keep your heart rate down. Anytime I would go up one step at a time, it was impossible for me to keep my breath under control."
 
FOCUS ON MENTAL STRENGTH
The Empire State Building Tower Race is not just a physical demand, but also a mental challenge. It is important to focus on your mental strength and stay positive throughout the race. Put together a playlist of your favorite upbeat songs to evoke positive energy. Grace also advised athletes not to look at the floor numbers during the ascent.

"I tried not to look at the floor signs until I was at least halfway," she said.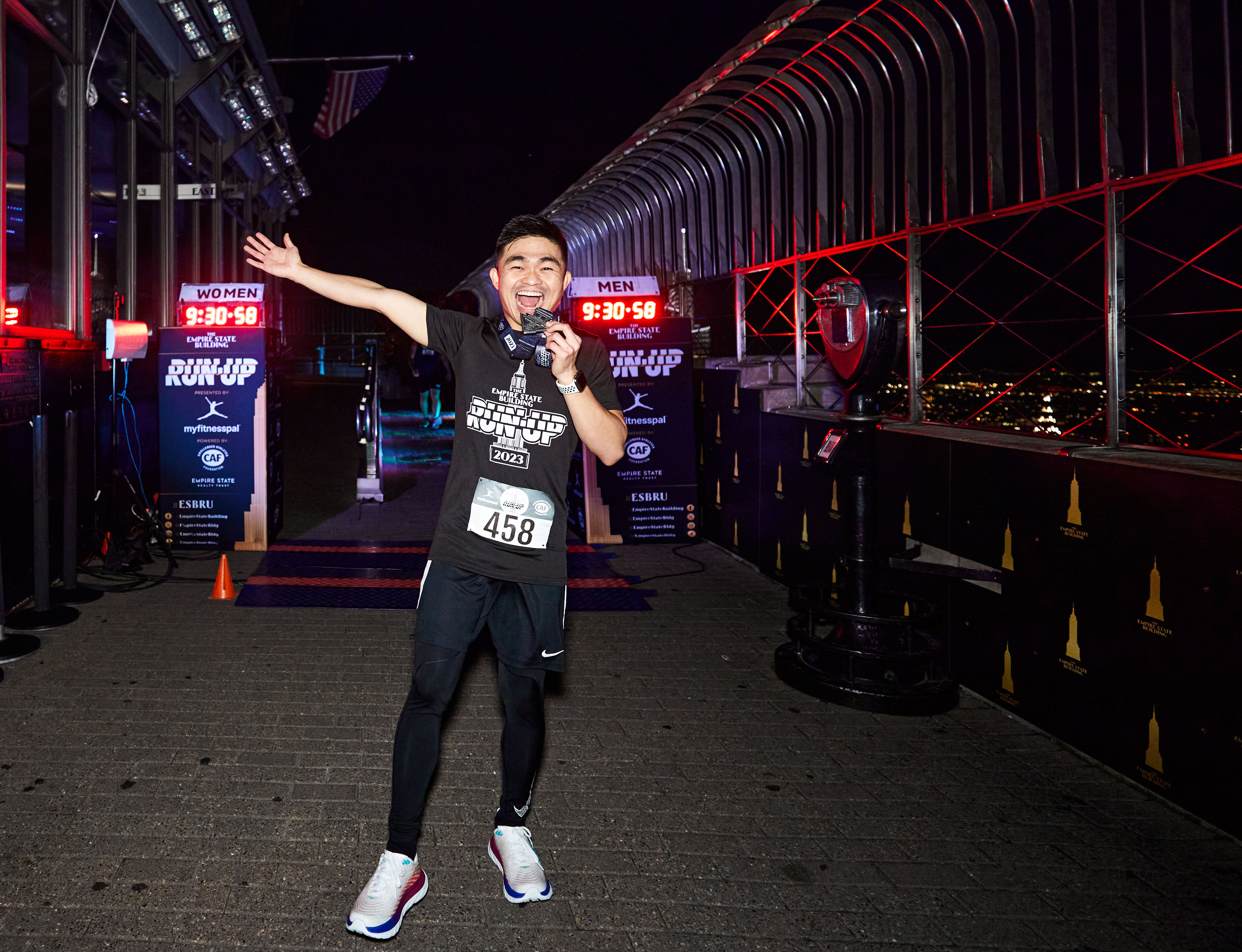 HAVE FUN!
Most importantly, don't forget to have fun! The Empire State Building Run-Up is a unique experience that not many get to participate in. Enjoy the journey and celebrate with the views at the top of the iconic landmark.
"It is so worth it when you get to see the beautiful, breathtaking view," said Grace. "It's a big party at the top. I encourage everyone to do it."
Want to run with #TeamCAF in the 2024 Empire State Building Run-Up? Reach out to ryan@challengedathletes.org!
Learn more about the Challenged Athletes Foundation online.
LEARN MORE ABOUT THE ESBRU!